Solution
SmartCatch ll™ SoC

a powerful micro -computing chipset in camera, delivers high-contrast car plates and clear overviews to improve LPR/ANPR software recognition accuracy. SmartCatch ll™ SoC enhanced with:
▶ Increase Accuracy
▶ Upgrade Video Quality
▶ Overcome Challenging Lighting Condition
▶ Easy Setting
▶ Extreme Weather Durability
SmartCatch ll™ SoC ensures us a safe and smart city with Diviotec over 20-year industry experience. It can be applied in in parking lot, highway, toll station, city surveillance, and smart city infrastructure. Read more in Applications and Demo Video or bowse Dicviotec LPR/ANPR Network Camera Product Line and Diviotec global LPR/ANPR Software Partners for LPR/ANPR software.

High Contrast Improve Accuracy
SmartCatch ll™ SoC LPR Mode isolates number plate and filters out the complicated background at night time, providing easy recognizable images for software analysis.

Easy Recognizable Black and White Image.
Diviotec Two Value Converter converts the images to black and white to increase the recognition rate for LPR software. It turns dark area into black and grey area into white to highlighted the alphanumeric characters from the background.

Overcome 24 Hour Different Lighting Condition
DivioTec Profile Management function provides 10 independent user-defined camera profile setting. It allows flexible camera profile schedule to meet 24/7 variation in lighting condition and capture clear license plates at all time.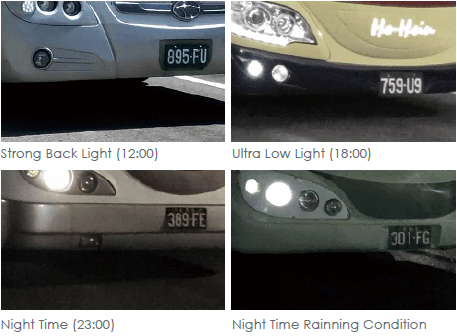 Illumination for All Car Plates
Diviotec offers infrared and white LED option illuminations to meet the demand of capturing clear license plates in all environments and car plate types. For example,on non-reflective and hybrid plates senarios, we recommend white LED illumination option.

Support up to 200 km/h Speed
DivioTec LPR/ANPR network camera is designed to capture clear car plates on moving vehicle at up to 200 km/h (124 mile/h) speed. It is ideal for highway and city surveillance application.

High Visibility in Foggy Scenes
The defog technology enables the camera to cut through deep fog, dust, and smoke to recover color images from foggy video stream. The more qualified images greatly enhance the plate recognition accuracy.

High Accuracy in Rainy Condition
DivioTec LPR/ANPR network camera ensures crisp and clear images even in heavy rain.


5 Megapixel High Resolution
With 5MP high-definition resolution, DivioTec LPR/ ANPR camera captures multiple lanes images in accurate and precise details.

Bitrate and Storage Saving
With DivioTec H.265 and SDS Plus (Smart Dynamic Streaming), a significant reduction in file size and bitrate can be achieved with little or no adverse effect on the visual quality.


Overcome Low Light Condition
DivioTec LPR/ANPR network camera captures crisp details with remarkable clarity and low noise in almost pitch-black night-time starlight.

Overcome High-beam Headlight
The headlight suppression technology enables the camera to suppress oncoming high-beam headlights to capture clear images for license plate recognition.

Overcome IR Beam Angle Imbalance
Conventional Static IR LED causes imbalance IR lighting due to the difference between the pre-set IR beam angle and FOV. DivioTec Zoom Adaptive IR dynamically adjusts the IR beam along with FOV to provide the most effective illumination over the entire imaging area.

User-defined Illumination Intensity
Users can manually adjust the infrared and white LED illumination intensity to avoid overexposure and improve energy efficiency.


Embedded Alarm Input Output
Diviotec cameras are embedded with alarm input and output ports. It can be used to trigger local parking devices and sensors to fit difficult installation requirements.
.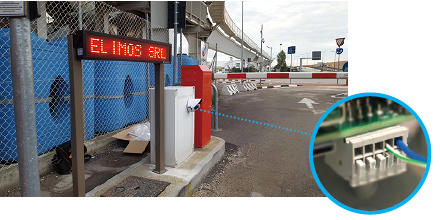 Easy Remote Set Up Lens
DivioTec Remote Zoom Lens Adjustment allows remote control of focus and zoom functions through the web interface. It significantly reduces the installation workload and danger.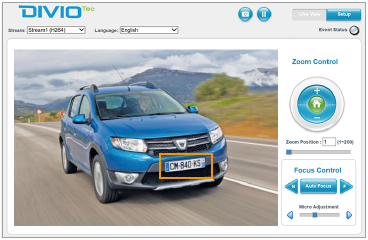 User-defined Day/Night Switch Illumination Threshold
Conventional camera Day/ Night switch is adjusted by time scheduling. However, the day to day sunset/ sunrise time can be different. DivioTec LPR/ANPR network camera allows users to adjust day/night switch based on user-defined illumination threshold.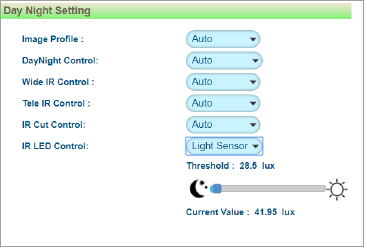 Measure Precise Plate Pixel
DivioTec built-in Pixel Counter enables users to measure the car plate size with a click of drag-and-drop box in camera's live view. It allows users to quick meet LPR/ANPR software recognition requirements when setting up the camera.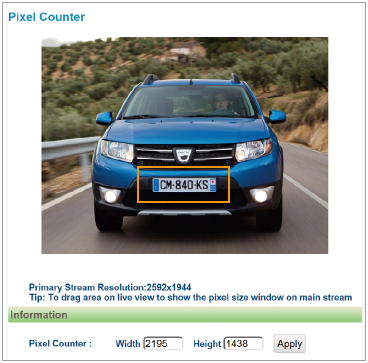 One-Click Smart Camera Setting
With four preset modes with optimized configuration in accordance with different car speed and traffic settings, DivioTec One-Click Smart Camera Setting helps installers easily set up the camera and achieve the best capture result in commonly used scenarios including: city surveillance, parking lot, toll station, and highway.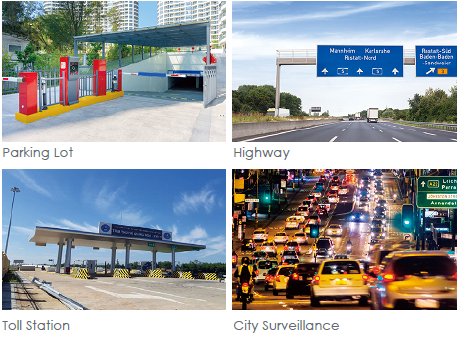 Extreme Weather Condition
DivioTec LPR/ANPR network camera is of industrial grade. It is designed to withstand extreme weather condition, functioning from -40°C to 60 °C (-40°F to 140°F ).

Water & Vandal Proof​
To protect the camera against harsh outdoor environment, the camera is encased in weather-proof IP67-rated housing. It makes the camera impervious to rain and dust. The robustness is also further strengthened by the adoption of rugged IK10 design housing.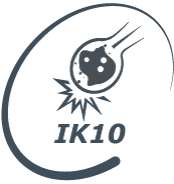 Anti-UV Rain-guard Sunshield
DivioTec Anti-UV Sunshield protects lens from direct sunlight.The Raid-Guard Design also protects the
camera lens from raindrops that can distort images.

Anti-corrosion
With Aluminum Die Casting and Anti-Corrosion Powder Coating, DivioTec LPR/ANPR network camera
resist corrosion in highly corrosive marine or acid rain enviroments.

DivioTec has invested significant resources and time and to develop superior license plate recognition solutions with numerous software partners around the world. Our LPR Software Partners consists of vendors specializing in OCR and intelligent traffic management system that have properly tested compatible with DivioTe c cameras and features. DivioTec LPR solution supports over 100 countries, states and regions around the world and our partnerships are the driving force behind our success.